Drawing heavily on the rich artisanal culture of the Northeast of Brazil,
Matos is flying the flag for Brazilian design.
By Paul Clemence for THE DESIGN EDIT MAGAZINE – FOR COLLECTORS AND DREAMERS
FOR THE LAST nine years Brazilian designer Sergio J. Matos has been steadily making a name for himself in the international design circuit, carving a niche for his signature pieces that combine a modern sensibility with traditional regional craftsmanship. He has accomplished this whilst trailing quite an alternative path.
For most aspiring young designers, a move to a major city, preferably one that is an important cultural centre with a bustling design scene – and hopefully market – is a must. But that was not Matos's choice. Born in Mato Grosso, Brazil's western most state (bordering Bolivia and mostly known for the Pantanal expansive wetlands), Matos first got a degree in advertising and marketing from Universidade de Cuiabá (the state's capital). There he got acquainted for the first time with design and decided to pursue it. He ended up attending the design school of the Federal University of Campina Grande, in the Northeastern state of Paraíba.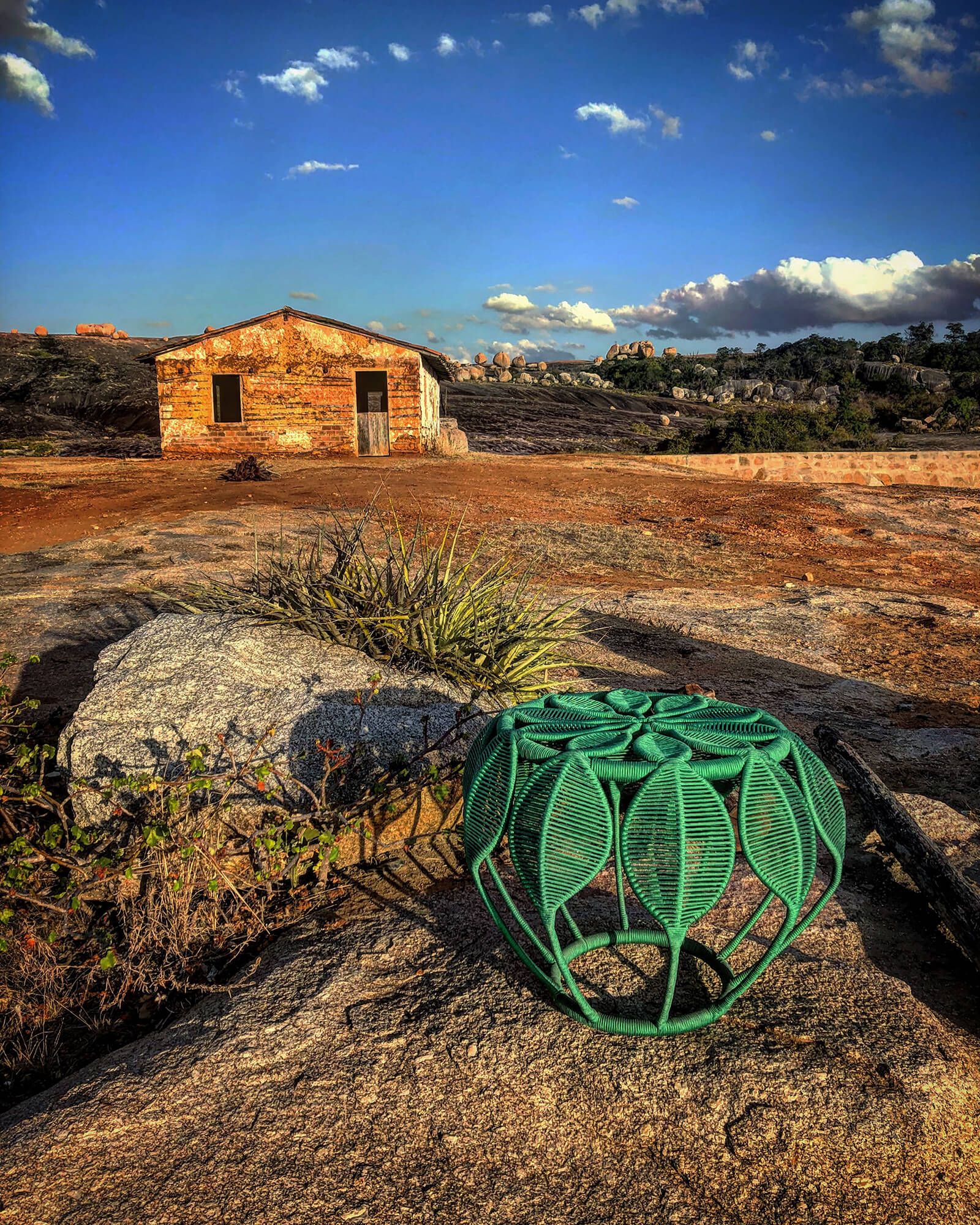 Sérgio J. Matos, 'Ipé' stool, 2015
COURTESY: Sérgio J. Matos
"Coming to the Northeast as an outsider I was able to see the potential and beauty of things …"Sérgio J. Matos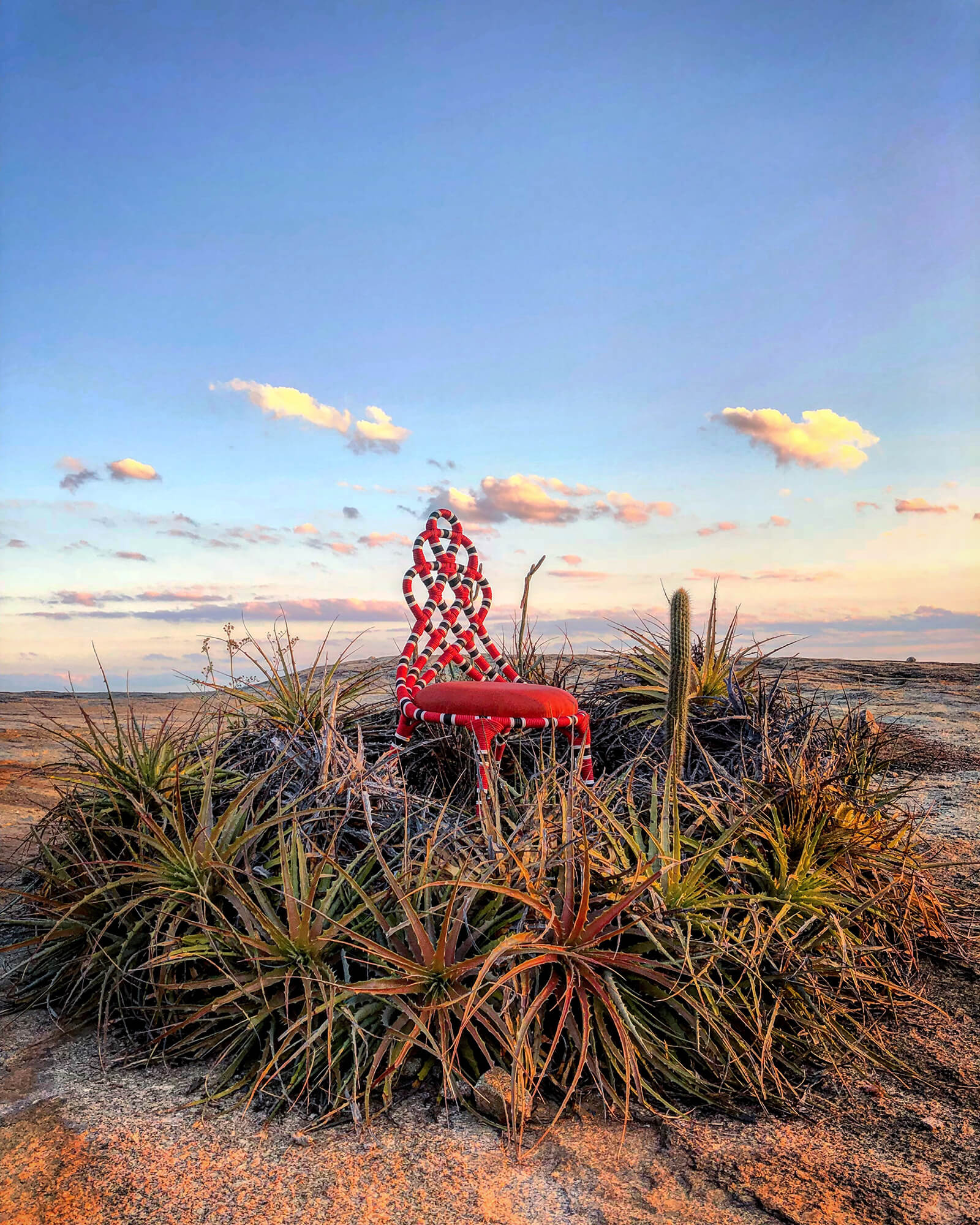 Sérgio J. Matos, 'Cobra Coral' chair, 2015
COURTESY: Sérgio J. Matos
"… that most locals probably fail to see in their day-to-day life" Sérgio J. Matos
That move to the Northeast region ended up becoming a defining factor in Matos's career, bringing him into close contact with a rich variety of traditional craftsmanship that immediately appealed to him – and would become an important element of his creative process.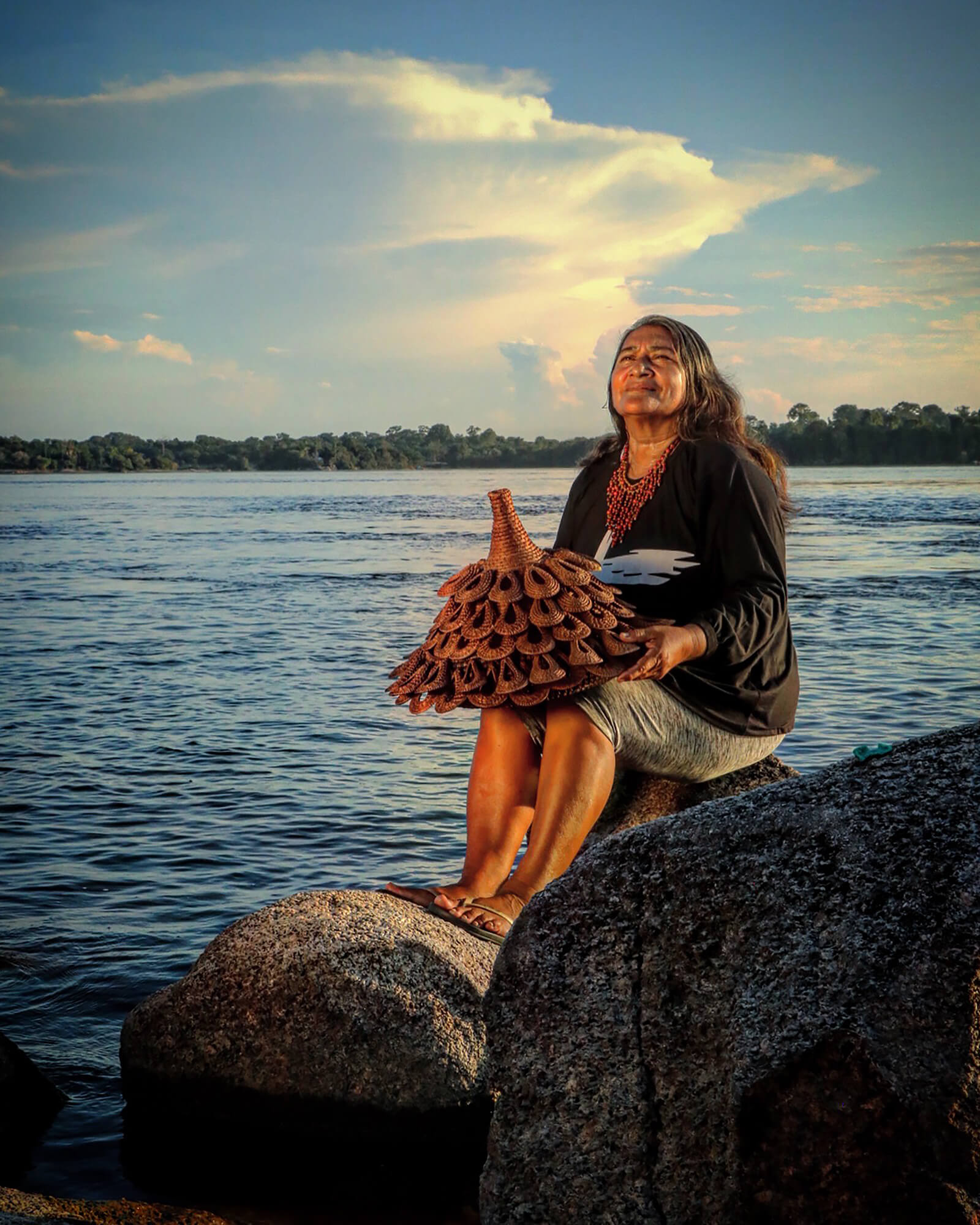 "Coming to the Northeast as an outsider so to speak, I was able to see the potential and beauty of things that most locals probably fail to see in their day-to-day life," he says. "I had that non-jaded perspective that coming from the outside makes possible."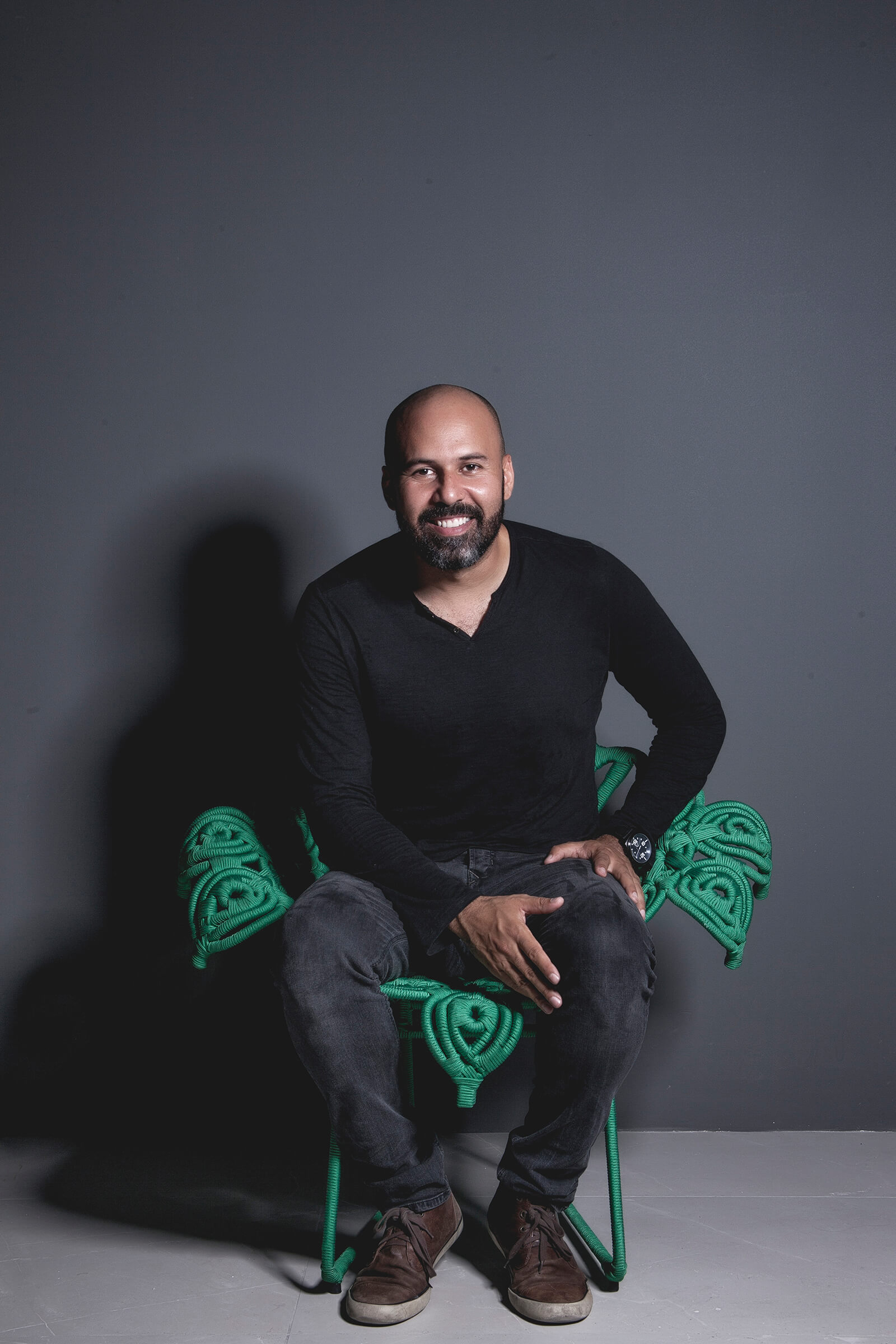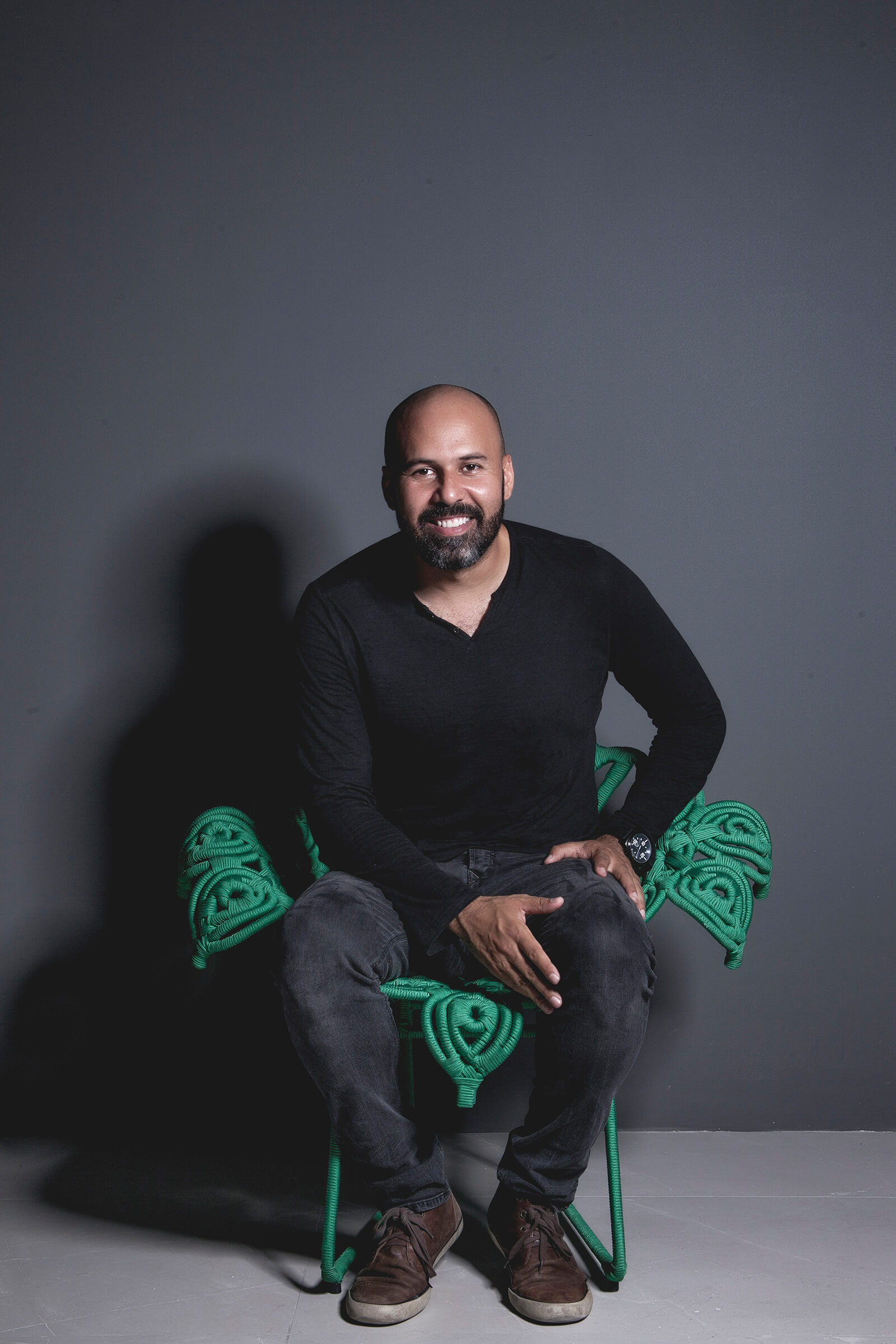 The region also fed his interest in creating pieces with a strong Brazilian identity. "While in school, whenever we did any research the books were always about European or Scandinavian design. There was very little reference to Brazilian design, other than some exceptions like Sergio Rodrigues and José Zanine Caldas," remembers Matos. "It was hard to find pieces and information that transmitted a genuine Brazilian character."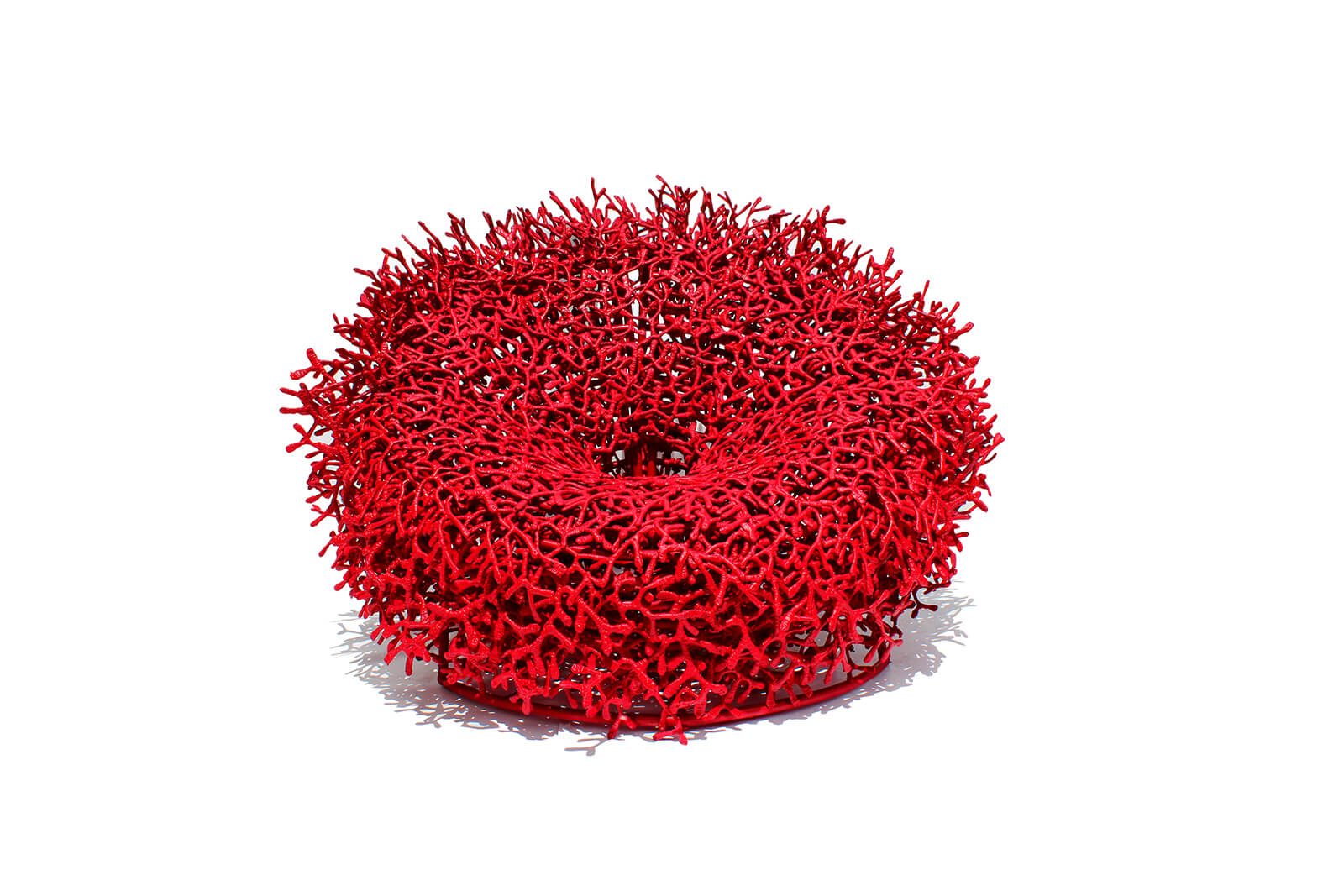 Being a student at the time that the Campana Brothers burst in the world design stage, he credits the Brazilian duo as an important influence: "They showed that it was possible to design and produce high quality, genuine Brazilian design." Another source of inspiration was Lina Bo Bardi, one of the first Brazilian designers to value the artisanal craftsmanship from the Northeast.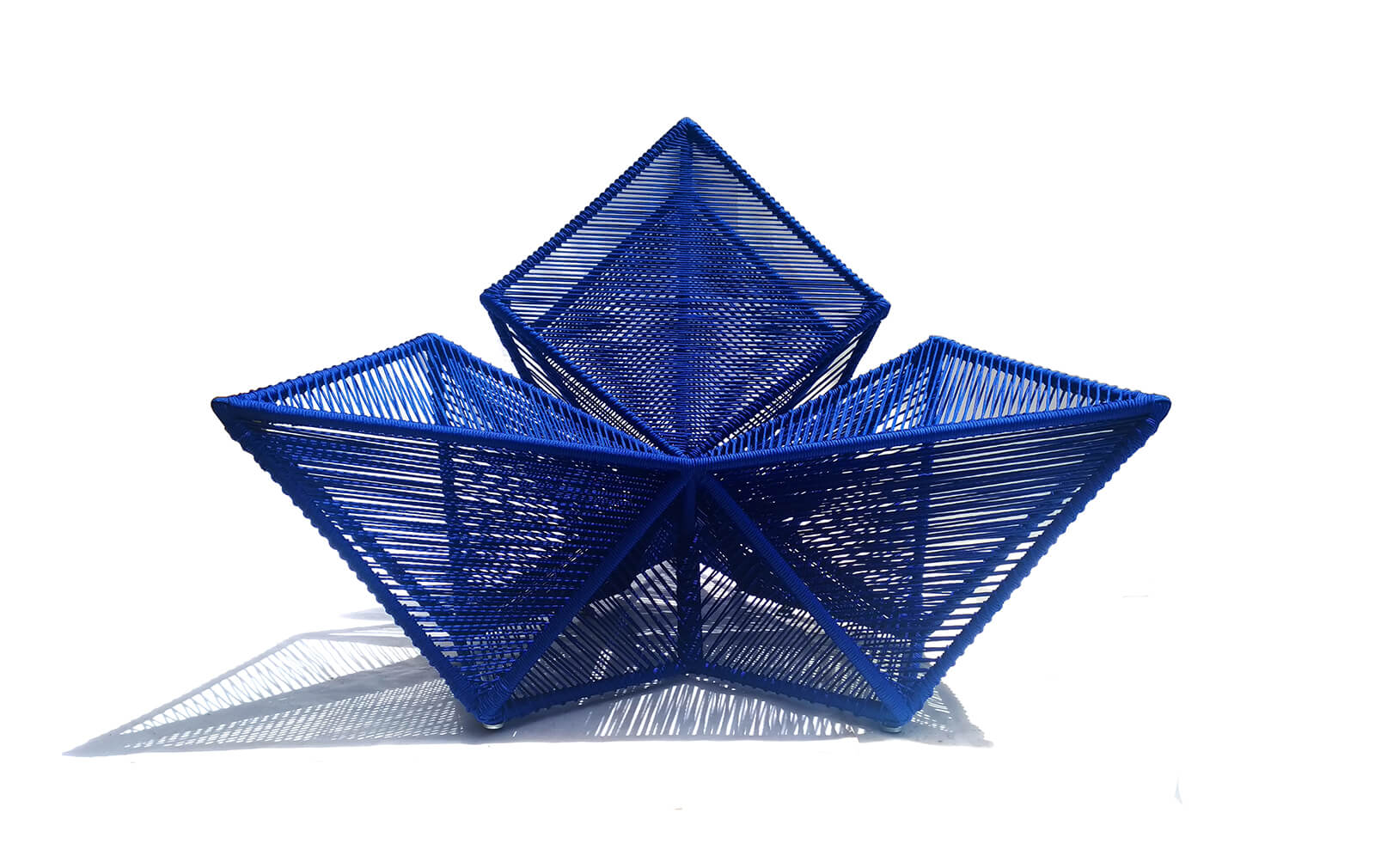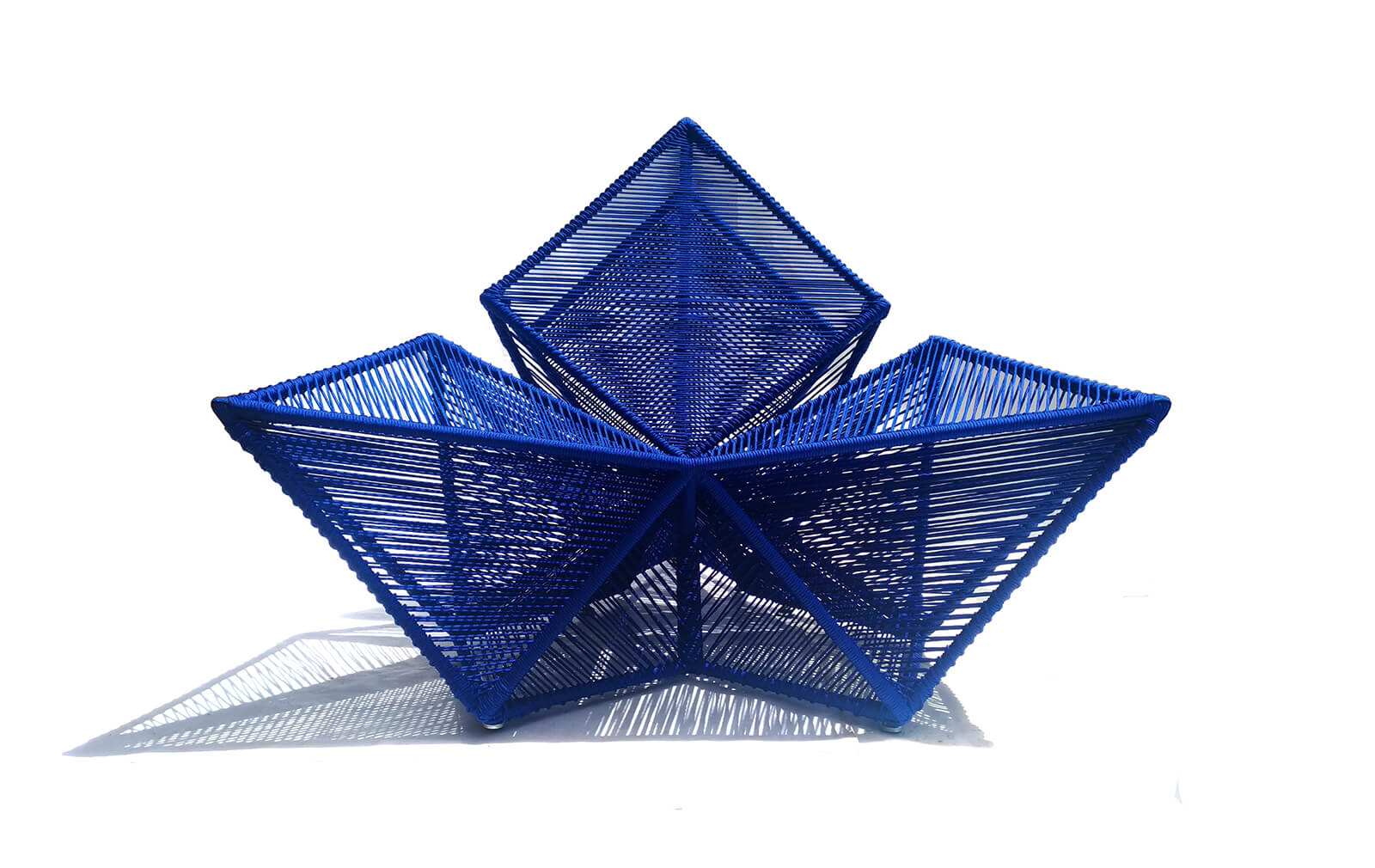 Upon finishing school, frustrated with the rejections from the big manufacturers that did not want to take on a recent graduate, he decided that he would pursue production of his pieces on his own. Thus, he started approaching small, independent manufacturers creating partnerships to produce his designs (and to this day they still work together). Handmade hammocks being a big industry in Campina Grande, he began using the stronger threads that serve as the hammocks hanging straps as material for his designs and slowly it became something of a trademark of his, being used in a variety of creations.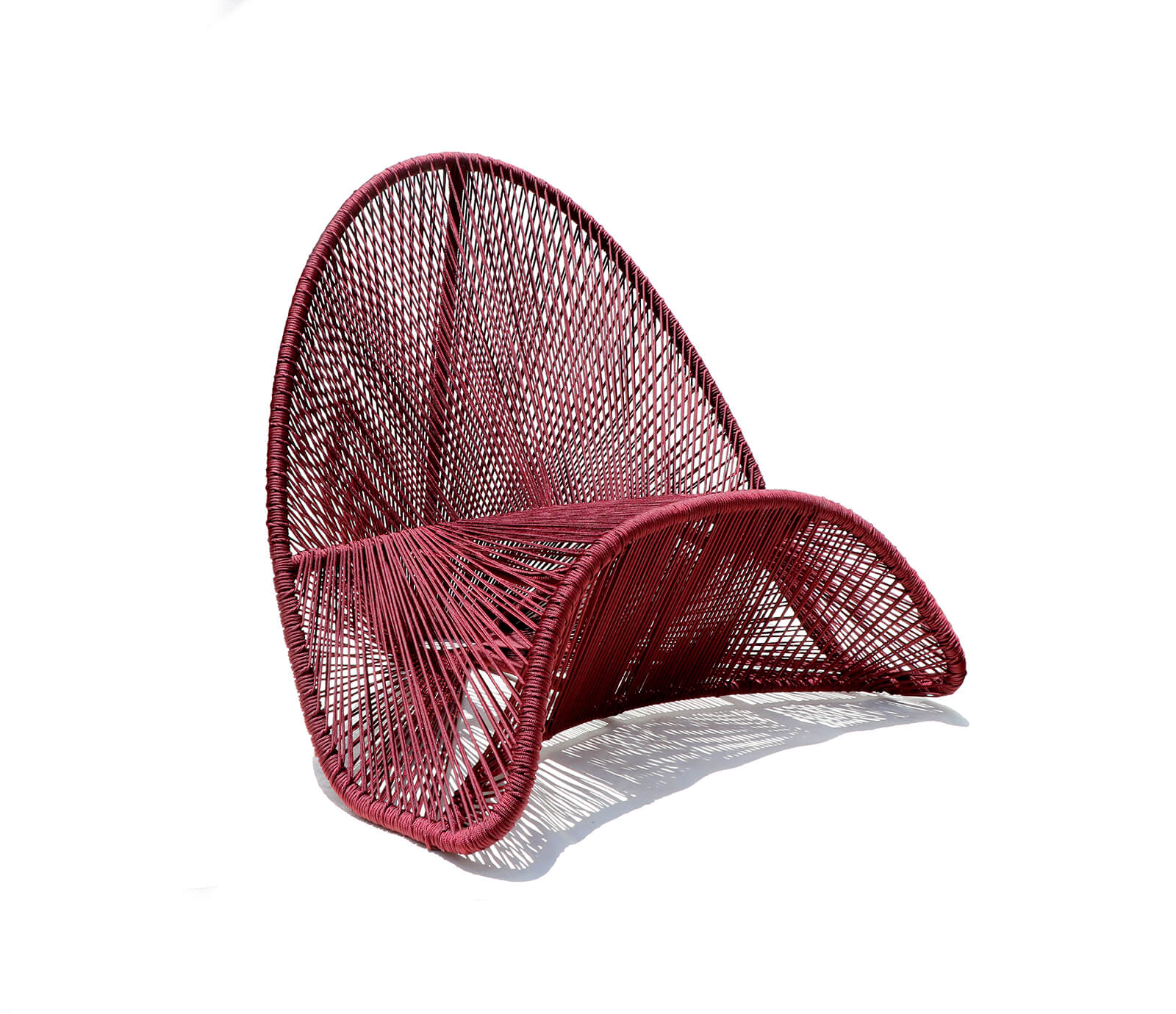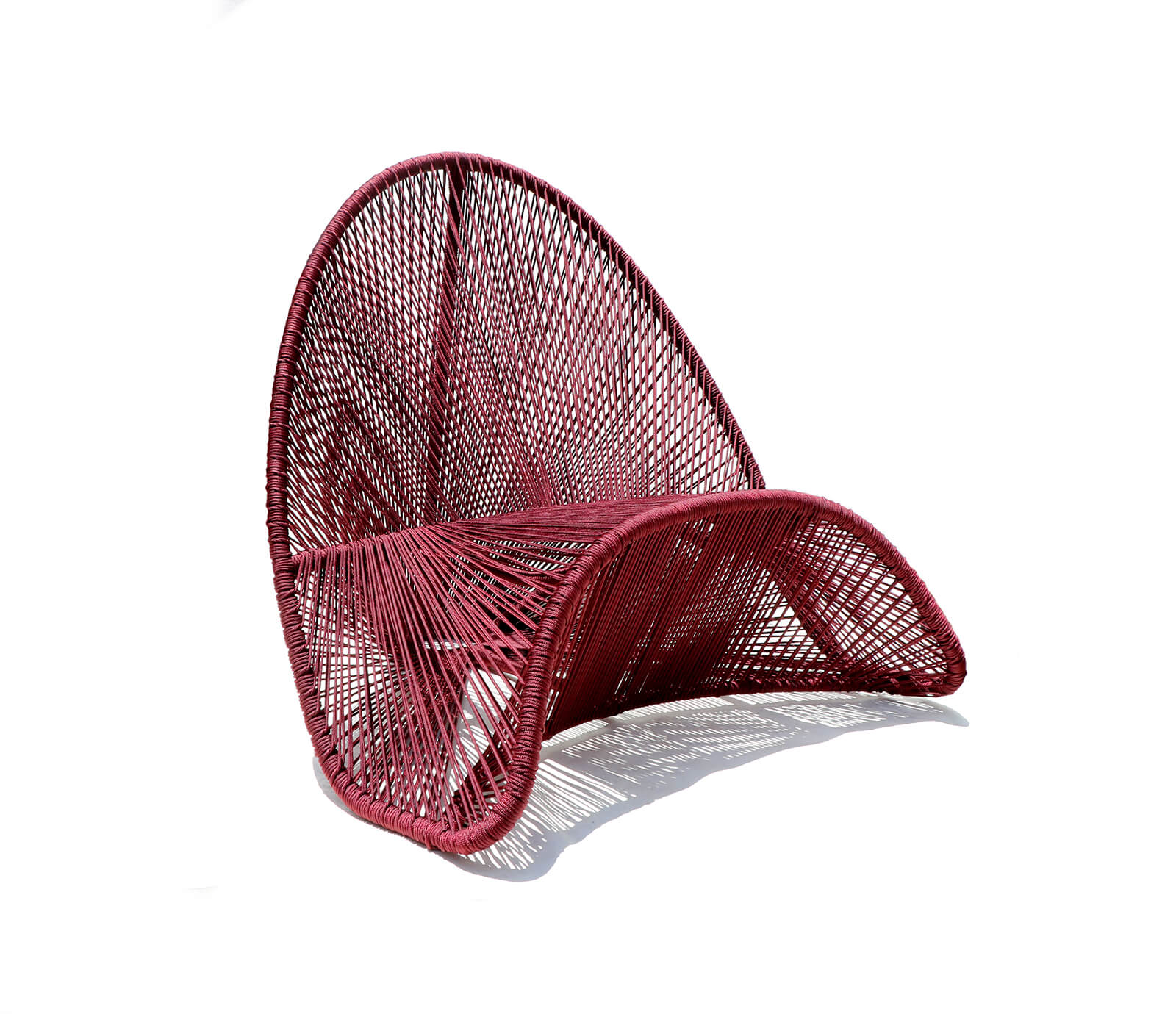 Matos's work would end up appearing at Salone del Mobile's famed 'Satellite' exhibition. But even the path to getting there was quite unusual. While doing a specialisation course in Turin, Italy, he thought it would be a good experience to work at Salone del Mobile in Milan, so he sent in his Curriculum Vitae and his portfolio. He never heard back about the job, but a year later he received a letter from Salone's Satellite famed curator Marva Griffin wanting to meet with him in São Paulo. Someone had forwarded his portfolio to her and she had been impressed by it. That meeting led to multiple invitations to show at Satellite, something that has undoubtedly helped to fuel Matos's career and professional recognition. Over the last eight years he has collected several design awards like the Design Excellence Brazil (2011), IF Product Design Award (2012), Be Open (2014), and last year ICFF's best 'Foreign Area Furniture'.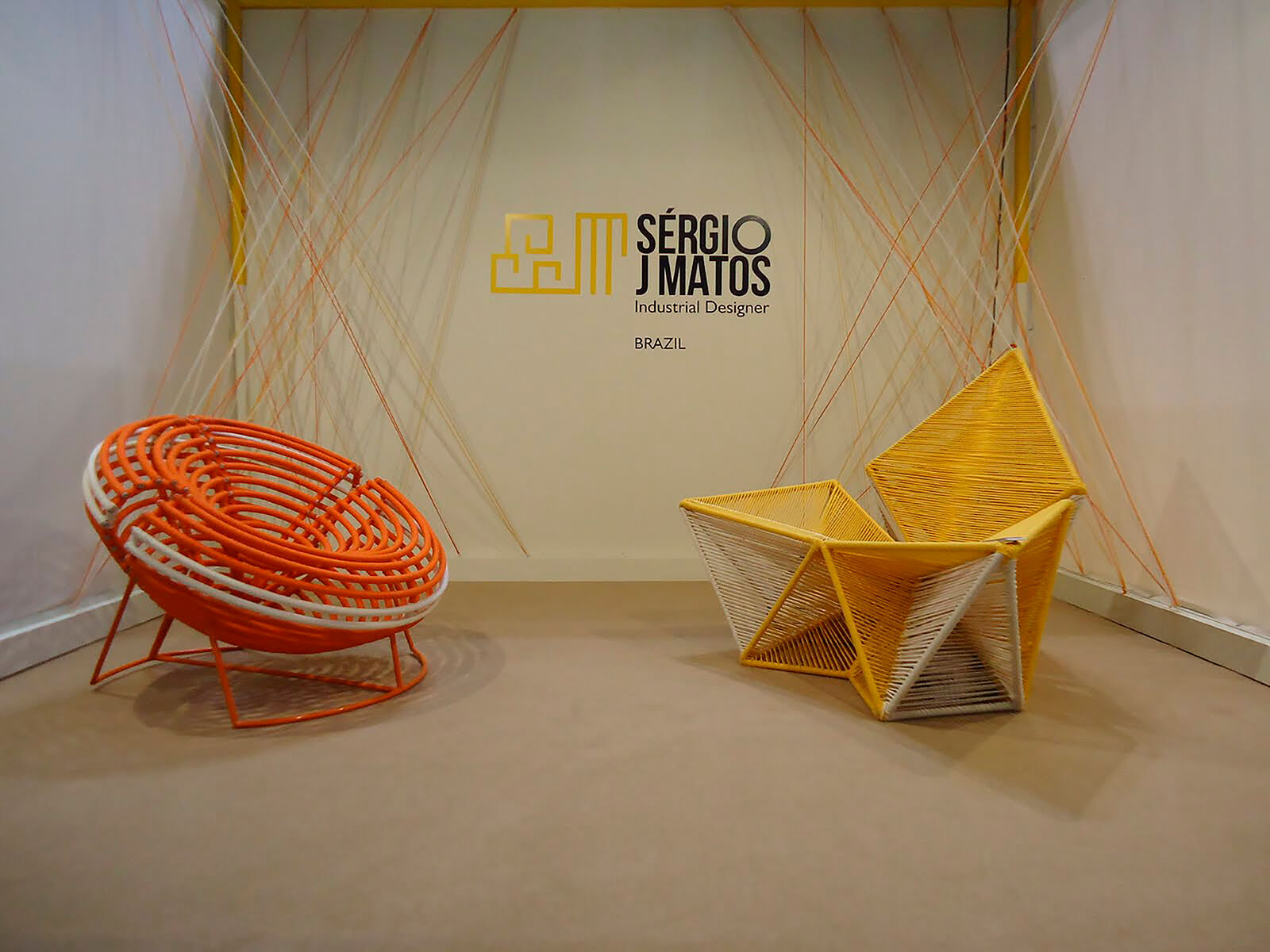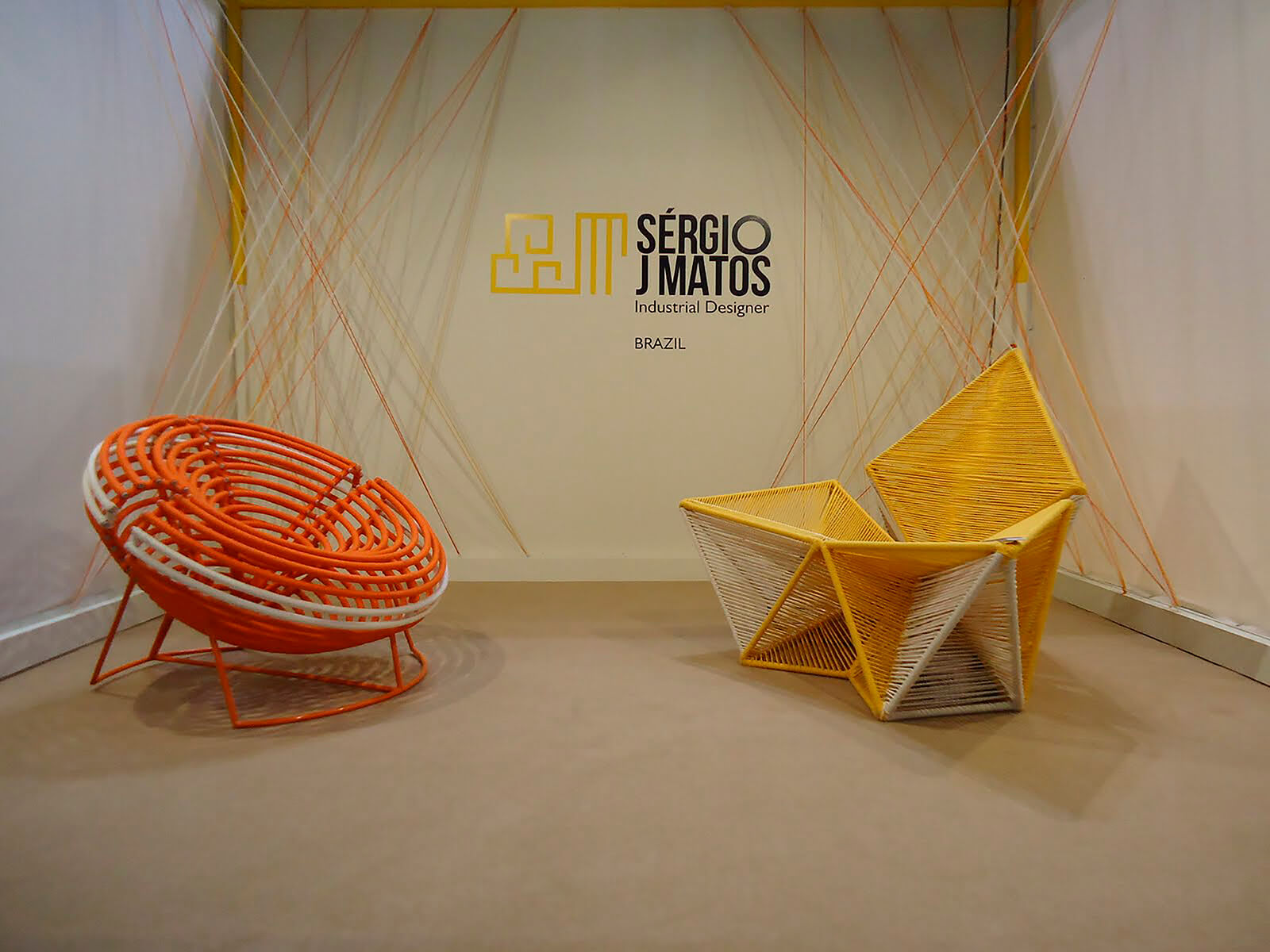 Matos's output today is in both industrial projects scale with large manufacturers and limited-edition pieces, "slow design" style production (some of his chairs can take up to four months to make). He manages to balance designing for companies like Swiss manufacturer Greenhouse and Brazil's Artefacto alongside special projects for galleries like Galleria Paola Colombare in Milan.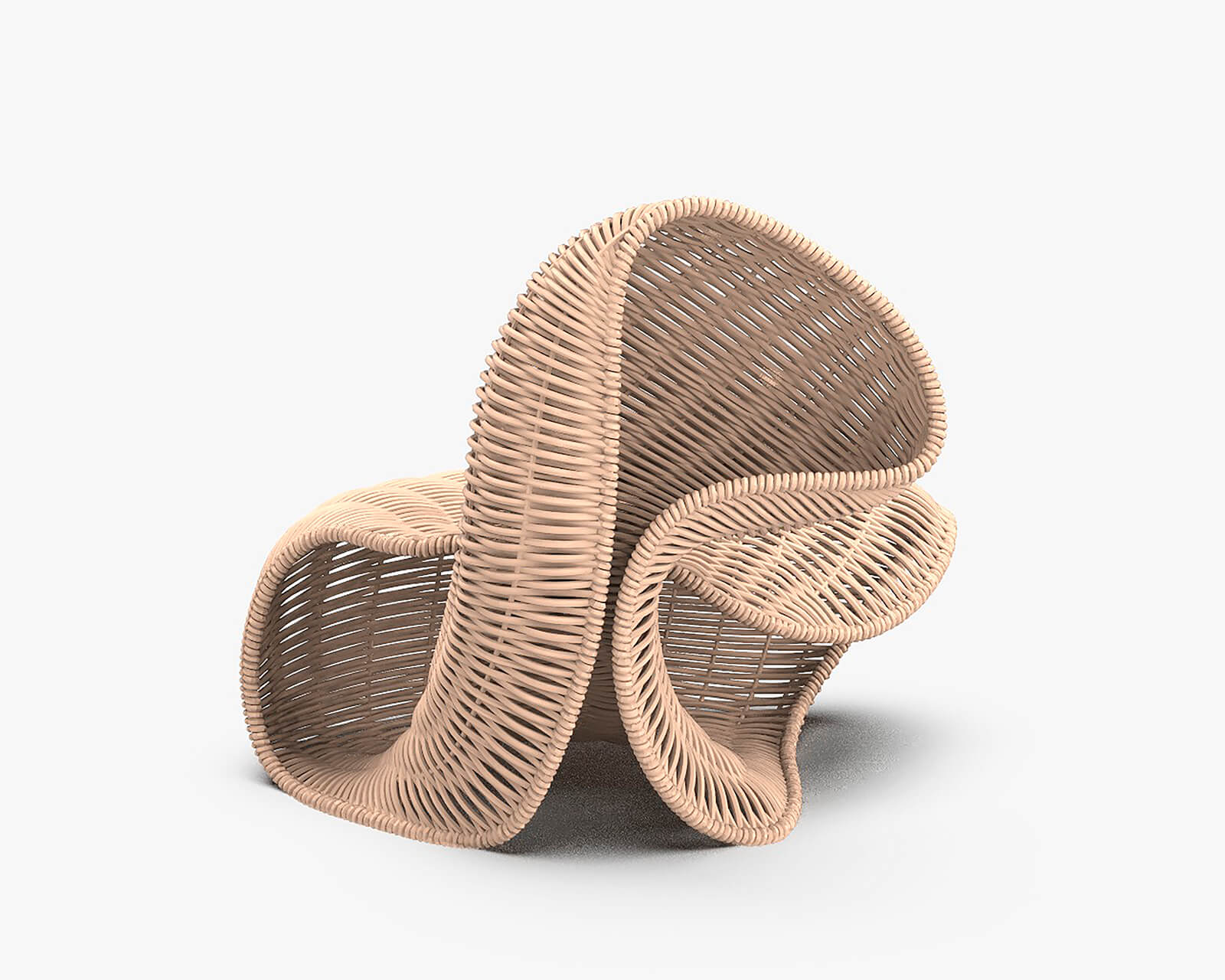 Currently, he is expanding his range and experimenting with new techniques and materials like wicker and leather, exploring the potential of both materials, always inspired by the eclectic visual data bank he has been collecting in his Northeast wonderings. "Our Northeast has a very rich culture and is my main source of inspiration. All my pieces have a reference to the area, be it through the artisans who help me produce them, or the materials I find there … or even just something I might have spotted at a street fair," says Matos.